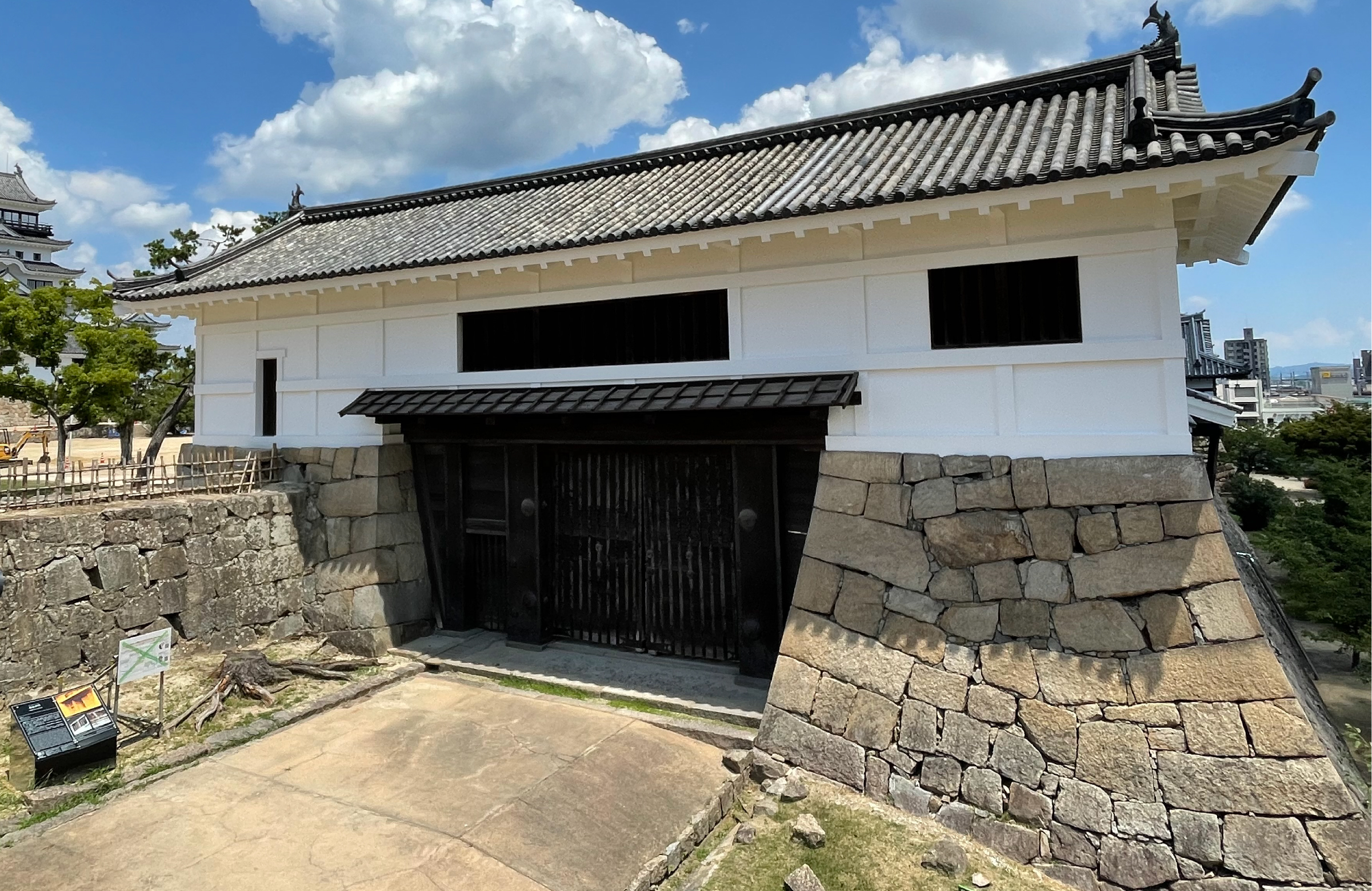 The main gate is said to have been relocated from Fushimi Castle when the castle was built.
It is the main gate that rises in front of the center of the castle with an early style that does not follow the square-shaped Tamon gate of later times, with the Watari-yagura turret on the left and the Tamon gate on the right. The most striking feature of the Sujigane Gomon Gate is, as its name implies, that the dozens of reinforcing steel are attached to the corners of the pillars and the doors, also with reinforcing steel studs.
The Sujigane Gomon Gate leads to the center of the castle, and in front of it is the Honmaru palace, the most important building in the Fukuyama domain. This is the so-called "last fortress" of Fukuyama Castle, and is quite solidly built. The pillars and beams of the two large doors are made of zelkova wood. It is now designated as a National Important Cultural Property as an existing building from that time.