Kane-yagura (Bell Turret)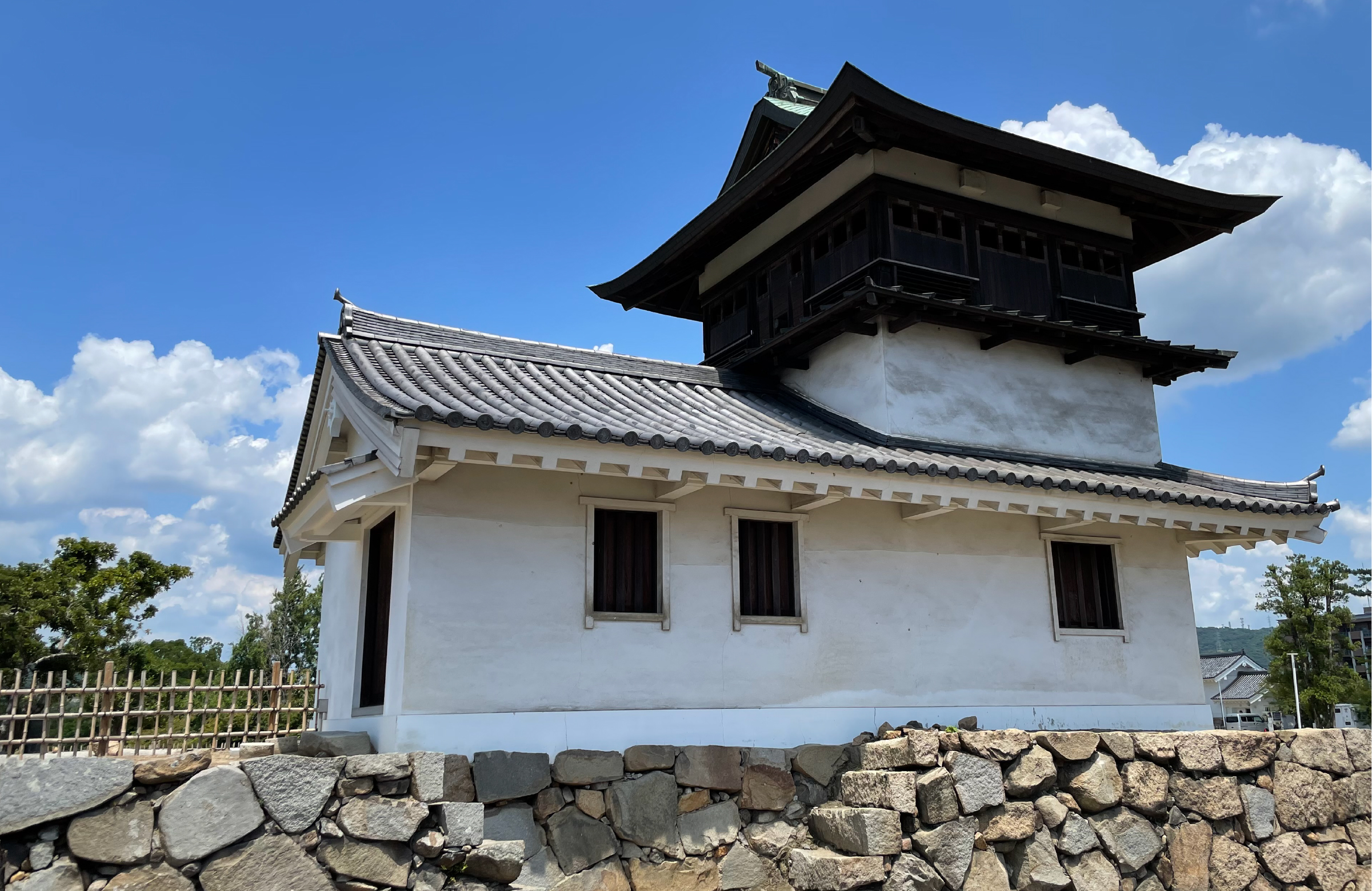 The city's important cultural property where the hour bell is rung four times a day to the present.
The bell and drum were originally hung in the two-story Bell-yagura Turret of Fukuyama Castle. The bell was struck to announce the time every hour (two hours at present), and a drum was also struck to announce every half hour (one hour at present).
The Fukuyama domain was instructed to dispatch troops immediately in the event of an emergency at the Omori Silver Mine in Iwami Province, which had been under direct control of the shogunate during the time of Katsutane, the fourth Mizuno daimyo of the Fukuyama domain.
In such cases, the drum was struck so that the warriors would be ready to gather in half an hour (one hour at present). Thus, in addition to telling the time, the drum also played the role of gathering the warriors in case of emergency.